MITT BRAND SEASONINGS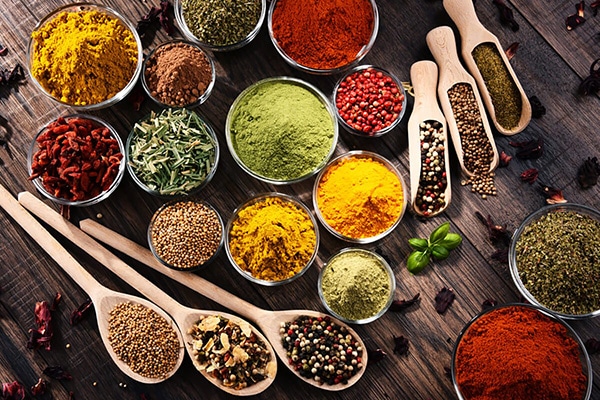 SE 1001   Sweet Italian Sausage Seasoning (no msg)
(24-8oz. Bags per case)    
SE 1002   Hot Italian Sausage Seasoning (no msg)
(24-8oz. Bags per case)
SE 1003   Farm Style Pork Sausage Seasoning (no msg)
(24-8oz. Bags per case)
SE 1004   Polish Sausage Seasoning (no msg)
(24-8oz. Bags per case)
SE 1006   Meatloaf Seasoning Mix (no msg)
(6-3lb. Bags per case)
SE 1007   Bratwurst Seasoning  (no msg)
(12-15oz. Bags per case)
MITT BRAND MARINADES
MA 2001  Italian Marinade (no msg)
(24-8oz. Bags per case)
MA 2002  All Purpose Marinade (no msg)
(24-8oz. Bags per case)
MA  2003  Garlic & Butter Marinade (no msg)
(24-8oz. Bags per case)
MA  2004  Mesquite Marinade (no msg)
(24-8oz. Bags per case)
MA  2005  Cajun Marinade (no msg)
(24-8oz. Bags per case)
MA  2006  Garlic & Herb Marinade (no msg)
(24-8oz. Bags per case
LEARN ABOUT OUR CUSTOMER SERVICE…
Our staff at Statewide Food Equipment has over 100 years combined knowledge on food equipment and weighing systems. We have knowledgeable staff available at all times that are able to diagnose and evaluate the problem to reduce repair time and maximize efficiency.
Statewide Food Equipment offers a 24 hours 7 days a week toll free help line to assist you with any equipment issues and keep your business running smoothly. SFE is recognized for our low call back percentage and high customer satisfaction.
Please call us at 1-800-369-5035 and we will be happy to assist you with you questions or repairs.